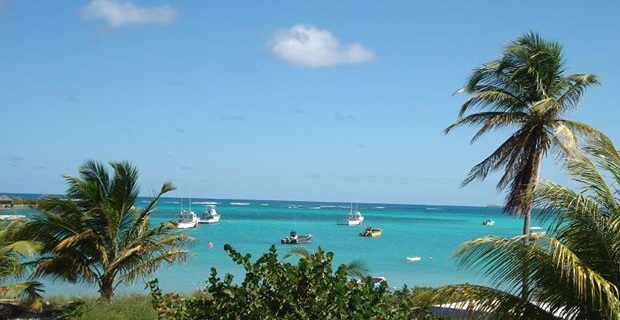 Anguilla is a small jewel of an island with spectacular white sand beaches and coral reefs. The focus is on the upscale market, with stunning villas and condos, exceptional resorts and superb spas. Anguilla is also a popular destination for luxury yacht owners. Despite the island's small size, it offers a wealth of activities. Options include sailing, boat racing, snorkeling, diving, fishing, bicycling, walking, horseback riding, tennis and golf. The island also has fine restaurants and laid-back nightlife.
Development has been carefully managed to prevent overcrowding and maintain the island's exclusive appeal. Anguilla has a peaceful, tasteful and relaxed atmosphere. The country has friendly people and is extremely safe.
Strong Points:
Exclusive atmosphere
Tax haven
A retired person who owns property on Anguilla can usually obtain residency
Interesting Facts:
Shoal Bay is often listed as one of the world's 10 best beaches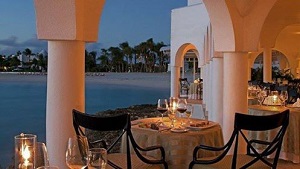 General Information
Government: Anguilla is a self-governing British overseas territory.
Size: small, approximately 16 miles long by 3 miles wide.
Population: 13,500 people.
Language: English and English Creole dialect
Topography: flat, low-lying
Climate: warm and relatively dry. Average high temp is 80 F (27 C) in December and 86 F (30 C) in July.
Economy: tourism, offshore incorporation, offshore banking, captive insurance
Currency: East Caribbean dollar (US dollar is widely accepted). The exchange rate is fixed to the US dollar (US$1 = EC$2.70)
Activities and Sports
Expats who retire in Anguilla can enjoy fishing, tennis, sailing, golf, scuba diving, snorkeling, diving, regular sailing regattas, walking and bicycling.
Shopping
Aside from souvenir shops for tourists, there is very little shopping on Anguilla. The nearby island of St. Martin offers more of a selection and has duty-free shopping. St. Martin can be reached by ferry in 20 minutes.
Residency and Visas
Special programs for seniors
Although there are no special programs for seniors, it is relatively easy to retire in Anguilla. Retired persons who own property in the country should not have a problem obtaining a Permit of Permanent Residence.
General
Visitors must have onward or return tickets and proof of sufficient funds to cover the entire stay. The normal period that visitors are allowed to stay is 4 weeks, but extensions can be requested. Property owners who do not have a Permit of Permanent Residence (e.g. second home owners) are frequently granted stay permits of 6 months to 1 year.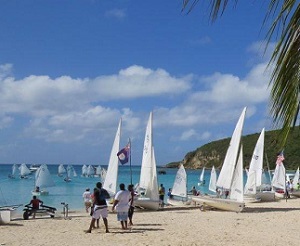 Real Estate
Foreigners must obtain an Alien Land Holders license (approx. US$400). Other fees include a Stamp Duty (one-time fee, 12.5%) and a Transfer Tax (5%). Expats cannot purchase undeveloped sandy waterfront properties, as these are reserved for hotels and resorts. They can, however, purchase rocky coastal properties. Buyers who purchase undeveloped land are required to begin construction within 18 months of closing.
Real Estate Taxes
The annual tax of 0.075% of the assessed building value is based only on improvements to the land.
Foreigners who want to rent their property to vacationers must pay an annual fee of approximately US$3000. In addition, there is an accommodation tax (10% of gross rent) for properties rented to tourists.
Taxes
Many people decide to retire in Anguilla because it is a tax haven. The country has no income taxes for individuals or corporations. In addition, there is no VAT tax, capital gains tax or inheritance tax. See the Real Estate section for information on real estate taxes.
Cost of Living
Expats generally find the cost of living to be higher than the US, Canada or Europe.
Medical Facilities
Anguilla has one hospital and a few clinics. Serious medical problems require transfer to the US or another country for treatment. If you decide to retire in Anguilla, international travel or medical insurance is recommended.
Accessibility and Transportation
Air travel: Anguilla's Clayton J. Lloyd International Airport has service to other Caribbean islands. The regional airlines include Cape Air, Rainbow International and LIAT. The main gateways are Puerto Rico, St. Maarten/Martin, Antigua and St. Kitts. The neighboring island of St. Maarten/Martin is serviced by major North American and European airlines. From there, visitors can take a plane or ferry to Anguilla.
Roads: The roads are generally narrow and may not be in good condition. Vehicles drive on the left side of the road.
Public transport: Taxis are the only public transportation.
Ferries: There is regular ferry service between Saint Martin and Anguilla. The crossing takes 20 minutes.
Additional Resources
The most recent Immigration policy was passed in 2001: Anguilla Immigration Policy