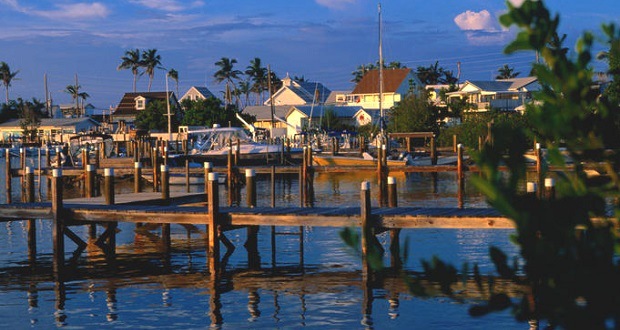 With hundreds of beautiful islands and countless breathtaking beaches, the Bahamas truly offer something for everyone. Lifestyle options range from modest homes and laid-back living to luxury developments and high-end marinas. The Bahamas are also the perfect place to enjoy outdoor activities like sailing, diving, snorkeling, fishing, windsurfing, kayaking, golf, tennis, bicycling and walking. The Out Islands in particular offer great opportunities for bird-watching, nature walks and exploring pristine beaches.
The Bahamas have a wide range of casual and fine restaurants and many nightlife options, including casinos. The country also has a high standard of living and quality health care.
Strong Points:
A wide choice of lifestyles and activities
Excellent shopping, nightlife and healthcare on the main islands
Tax haven
Ideal for:
Boating enthusiasts – so many islands to explore!
Retirees seeking a country with a high standard of living
Interesting Facts
The Bahamas are where Columbus first landed in 1492.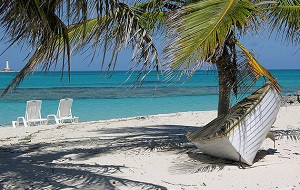 General Information
Government: Independent commonwealth under Elizabeth II
Size: 5,358 sq mi (13,878 km2)
Population: 319,031
Language: English
Geography and Topography: The country is made up of more than 700 islands. It has 16 major islands and 30 inhabited islands. The land is mostly flat. The highest point in the country is 207 ft (63 m).
Climate: The climate is generally warm and mostly dry, with more rainfall in the summer. The average high temperature is 78 F (25 C) in January and 90 F (32 C) in July.
Economy: Tourism accounts for more than 60% of the economy. Finance is another important sector.
Currency: Bahamian dollar (US dollar is widely accepted). The Bahamian dollar is pegged to the US dollar. The exchange rate is one-to-one.
Activities and Sports
People who retire in the Bahamas can enjoy a wide range of activities, including sailing, swimming, tennis, golf, diving, snorkeling, fishing, bicycling, walking, windsurfing, kite surfing, kayaking, birdwatching and bowling.
Shopping
The Bahamas offer a wealth of shopping opportunities, with stores for every budget. The biggest shopping destination is New Providence Island. If you are looking for luxury brands, the shops at the Atlantis Resort on Paradise Island are a good choice.
Residency and Visas
Foreigners who want to retire in the Bahamas can apply for permanent residency if they purchase a property for $500,000 or more.
In addition, any person who owns a home in the Bahamas can apply for an Annual Homeowner's Residence Card. This card allows the holder and his/her family to stay in the Bahamas for the entire year. It also enables them to freely enter and exit the country during that period. The card does not, however, entitle the holder or his/her family to work in the country. The annual fee for this permit is $500.
Real Estate
Foreign buyers must have a permit to purchase five acres or more of undeveloped land. A permit must also be obtained to purchase any property other than a private residence or land intended for a private residence. In addition, a permit is required for freehold and leasehold transactions.
Legal fees are approximately 2.5%. In addition, buyers are responsible for paying half of the stamp duty. The stamp duty is 4% to 10% of the purchase price:
4% for properties under $20,000,
6% for properties $20,001 – $50,000,
8% for properties $50,001 – $100,000,
10% for properties $100,001 – $250,000,
12% for properties $250,001 and over.
Real Estate Taxes
For owner-occupied property, the tax rate is based on the most recent purchase price. There is no tax on the first $250,000. For the portion of the value between $250,000 and $500,000, the tax rate is 0.75%. For the portion of the value between $500,000 and $5 million, the rate is 1%.
Taxes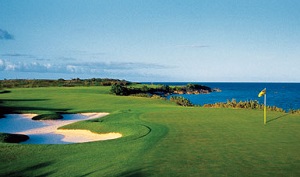 Many expats choose to retire in the Bahamas because the country is a tax haven. It has no income tax, capital gains tax, wealth tax, gift tax, inheritance tax or sales tax. In addition, there is no corporate tax or business tax.
Cost of Living
The cost of living is generally higher than the US, Canada and Europe.
Medical Facilities
New Providence and Grand Bahama have several hospitals that provide quality medical care. The smaller islands have clinics that offer more limited services. International or travel insurance is highly recommended.
Accessibility and Transportation
Air travel: Expats who retire in the Bahamas can easily reach the main islands. The county has three international airports, located on New Providence, Grand Bahama and Abaco. There are direct flights to and from the US, Canada and Europe. Bahamasair offers flights between Nassau and the other islands in the Bahamas.
Roads: Cars drive on the left. Main roads are usually in good condition. Side roads may be in poor condition. Mopeds are a popular means of transport.
Public transport: New Providence and Grand Bahama have bus service. There is no bus service on the other islands. Taxis are readily available at airports and in tourist areas.
Ports and harbors: The Bahamas have many marinas and harbors. Cruise ship terminals are located on Grand Bahama Island and New Providence.
Ferries: Numerous ferries provide transportation between the different islands.
Maps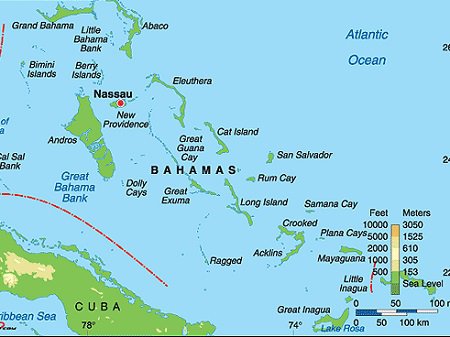 Additional Resources
Government information on Applying for a Home Owners Resident Card