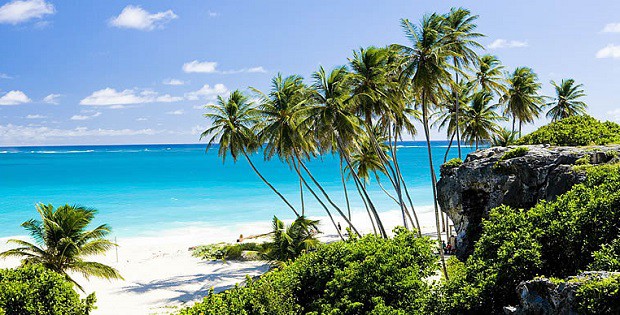 In addition to having some of the most beautiful beaches in the world, Barbados offers a relaxed atmosphere, animated nightlife and warm, friendly people. Bridgetown, the capital, is a bustling city with historic charm. Away from the city, there are endless opportunities to enjoy outdoor activities and water sports. If you are looking for luxury living, Barbados is a good choice. The country has a large selection of properties in the high-end and ultra high-end markets. However, Barbados also offers properties for more modest budgets.
Strong Points:
Lively capital with good shopping and great nightlife
60 spectacular beaches
Stable economy and real estate market
Ideal for:
Snorkelers and divers
People looking for straightforward residency
Interesting Facts
Bridgetown, the capital, is a UNESCO World Heritage Site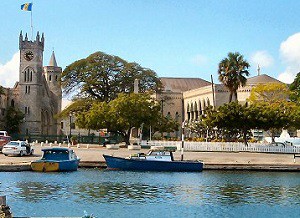 General Information
Government: independent commonwealth under Elizabeth II
Size: 21 miles (34 km) long and up to 14 miles wide (23 km). Total area is 167 sq mi (432 sq km).
Population: 277,821
Language: English and Bajan Creole
Geography and topography: Barbados is a single island. The country is relatively flat with a central highland region. The highest point is 1120 ft (340 m). Nearly 90 km of coral reefs lie offshore. The country has designated two areas as protected marine parks.
Climate: Barbados has a tropical climate. The wet season is from June to November and the dry season lasts from December to May. The average daily high temperature is 83 F (28 C) in January and 86 F (30 C) in July.
Economy: Tourism, offshore finance, information services. The standard of living is moderately high.
Currency: Barbadian dollar (Bds). It is pegged to the US dollar at an exchange rate of 1 USD = 1.98 Bds. US dollars are widely accepted on the island.
Activities and Sports
The coral reefs off the coast attract a variety of tropical fish and sea turtles, providing exceptional snorkeling and diving. Other activities that retirees can enjoy are bicycling, horseback riding, golf, tennis, walking, bowling, fishing, kayaking and sailing.
Shopping
Barbados is a popular shopping destination because it offers duty free shopping. The capital Bridgetown is the main shopping area. There are a range of shops to choose from, including exclusive designer shops like Gucci, Longchamp and Cartier. There are also plenty of small boutiques and department stores selling clothing, beachwear and other everyday items.
Residency and Visas
Special programs for seniors
The residency procedure for people who want to retire in Barbados is fairly straightforward. Retirees over 60 who have sufficient means of support can apply for Immigrant Status. This entitles the retiree to live in the country. After five years, the person can apply for permanent residence.
There is also a second option for seniors. Retired foreign property owners can apply for a Special Entry Permit. This permit allows foreigners to visit the island often and stay for extended periods of time. There are no limits to the length of stay and permit holders can arrive and depart as they please. The retiree must own property in Barbados valued at US $150,000 or higher and have health insurance.
For retirees over 60 years of age, there is a one-time fee of US $5,000. This fee covers the applicant and spouse. Special Entry permits granted to people over 60 are valid for the permit-holders lifetime. For people between 50 and 60 years old, the permit fee is US $3,500. Renewal for a lifetime permit is required when the person turns 60. Permit fees need only be paid if the application is approved.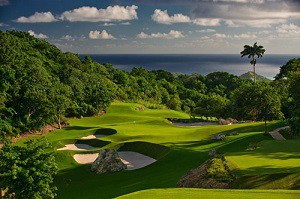 General
Entrepreneurs who are interested in investing in a business that would create jobs and benefit the economy can also apply for Immigrant Status.
Real Estate
There are no restrictions on foreigners buying real estate. Legal fees are approximately 2% of the purchase price. The seller is responsible for paying the transfer tax (2.5%) and the stamp duty (1%).
Real Estate Taxes
Property tax is based on the improved value of the property. The maximum annual property tax is US $30,000.
Up to US $95,000 is not taxed
US $95,000 to $250,000 is taxed at 0.1%
US $250,000 to $625,000 is taxed at 0.45%
Over US $650,000 is taxed at 0.75%
Unimproved land is taxed at 0.60% of the market value.
For expats who are interested in renting out their home part of the year, rental income is taxed at 15%. For non-residents, there is a withholding tax of 25%. This is credited against the final tax liability.
Taxes
Residents are taxed on worldwide income at rates ranging from 20% to 35%. For taxable income up to US$12,100, the tax rate is 20%. For taxable income over this amount, the tax rate is 35%.
Barbados has no gift, capital gains or inheritance tax. However there is a property transfer tax on inherited real estate.
Corporate tax – corporations are taxed at a flat 25%. Expenses are deductible.
Cost of Living
People who retire in Barbados find the cost of living to be somewhat higher than the US, Canada and the UK.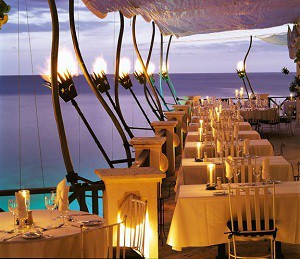 Medical Facilities
Barbados has a high standard of health care. The main hospital is Queen Elizabeth Hospital in Bridgetown. There are also 20 clinics scattered throughout the country. International health or travel insurance is recommended.
Accessibility and Transportation
Air travel: Many people choose to retire in Barbados because it is relatively easy to reach. Barbados' Grantley Adams Airport is the largest airport in the Eastern Caribbean. It has direct service to the US, Canada and Europe. This airport is also a hub for LIAT, a regional airline.
Roads: Roads are often narrow and winding. Cars drive on the left.
Public transport: There are three different bus services on the island. Taxis are easy to find at the airport and in tourist areas.
Ports and harbours: Bridgetown Port, Port St. Charles. People arriving by private boat must enter at Bridgetown and see the Harbour-Master
Ferries: There is currently no ferry service between Barbados and other Caribbean islands.
Maps