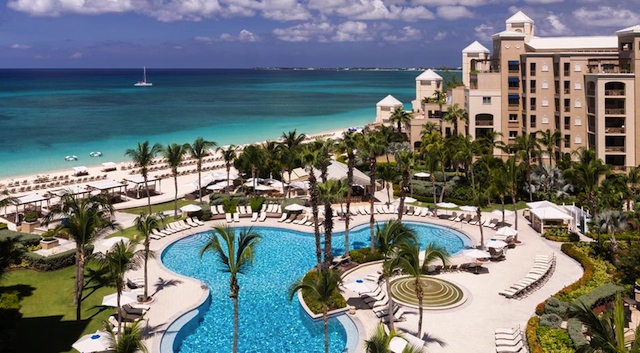 The Cayman Islands offer a variety of lifestyle choices. From the cosmopolitan Grand Cayman, an offshore financial center, to the laid-back style of Cayman Brac, you will most likely be able to find a home and a pace that you enjoy. The country has incredible diving throughout the islands and sailing is one of the great pastimes. There is also an active social life for expats in George Town on Grand Cayman. In addition, the lack of taxes on income and real estate transactions make this an interesting Caribbean retirement choice.
Strong Points:
No income tax, real estate taxes or capital gains tax.
No restrictions on foreigners buying property for personal use.
Active town life in George Town with lots of shopping.
Ideal for:
George Town on Grand Cayman is great for socializing
If you like peace and quiet and have a boat, you'll love Cayman Brac
Interesting Facts:
The Cayman Islands comprise three islands: Grand Cayman, Cayman Brac and Little Cayman.
Caymanians have the highest standard of living in the Caribbean.
Seven Mile Beach is consistently voted one of the top beaches in the Caribbean.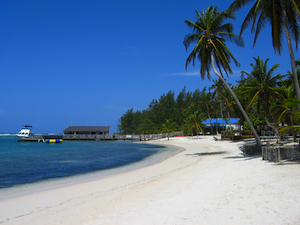 General Information
Government: British Overseas Territory.
Size: 102 sq mi/264 km2
Population: 56,000
Language: English
Geography & Topography: The islands are the peaks of an underwater ridge. They are mostly flat, except for The Bluff at the eastern end of Cayman Brac.
Climate: Tropical marine climate with wet and dry seasons.
Economy: The Caymans are an offshore financial haven and derive 55% of its GDP from the financial services sector, as well as 40% of all government revenue. Tourism is the second leading economic sector.
Currency: Cayman Islands dollar (KYD)
Activities and Sports
The Cayman Islands offer incredible scuba and snorkeling opportunities. Sailing is also a favorite pastime. Away from the water, hikers can enjoy the Mastic Trail. Other popular activities include golf, tennis and a wide range of water sports.
Shopping
The main shopping district is in George Town on Grand Cayman, where passengers disembark from cruise ships. There are also smaller malls scattered about the island. Cayman Brac has a few shops, too.
Residency and Visas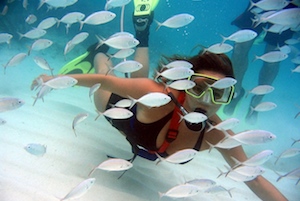 General
Entry into the Cayman Islands requires a passport (or at times some other type of valid ID), a return ticket and possibly evidence of financial means. Lengths of stay up to 6 months may be permitted, as well as additional periods not to exceed 6 months. This makes it relatively easy to stay in the Cayman Islands for part of the year.
For people who would like to retire in the Cayman Islands year-round, there are several ways of obtaining residency. The three most relevant for retirees are as follows:
Residency Certificate for Persons of Independent Means
Valid for 25 years. To qualify, applicants must invest CI$500,000 in real estate and have a continuous annual income if they plan to live on Grand Cayman. Thresholds are lower for applicants who wish to live on Cayman Brac or Little Cayman.
Certificate of Permanent Residence (PR) for Persons of Independent Means
Valid for life and may permit the individual to work in the Cayman Islands. Requirements include investing CI$1.6 million in developed real estate and sufficient financial means for living expenses.
Certificate of Direct Investment
For high net worth business investors. Valid for 25 years and holder may work in the business that the funds were invested in. To qualify, applicants must invest CI$1 million in an employment-generating business or existing business.
Real Estate
There are no restrictions on foreigners purchasing real estate if it is for personal use. Also, there are no development timeline requirements if you buy vacant land. The recording and filing procedures are modern and fairly straightforward.
Real Estate Taxes
There are no annual property or capital gains taxes.
Taxes
There is no income tax, capital gains tax or corporate tax.
There are no estate or death duties payable on Cayman Islands real estate or other assets held in the Cayman Islands.
Cost of Living
In general, expats who retire in the Cayman Islands find the cost of living to be higher than in the US, Canada and Europe. This is due, in part, to the fact that most products are imported and there are heavy duties for imports.
Medical Facilities
One of the benefits of choosing to retire in the Cayman Islands is high quality health care. The Cayman Islands are home to the first medical tourism facilities in the Caribbean, Health City. Health City is located on Grand Cayman. It is a world-class medical and surgical facility with specializations in cardiac surgery, cardiology, orthopedics and pulmonology. For more information, visit the Health City website.
There are two hospitals on Grand Cayman, a public Cayman Islands or "George Town" Hospital and the private Chrissie Tomlinson Memorial Hospital. Faith Hospital is located on Cayman Brac.
The country also has Emergency Medical Services and Emergency Medical Technicians with ambulances. Although primarily based on Grand Cayman, services are also available on Cayman Brac.
Accessibility and Transportation
Air travel: There are many direct flights to the Cayman Islands from the USA, Canada and London. The main airport, Owen Roberts International Airport, is on Grand Cayman. Another airport, Charles Kirkconnell Airport, is located on Cayman Brac. There are over 55 weekly flights into the Cayman Islands.
Roads: There are three main highways on Grand Cayman.
Public transport: Share taxi minibuses serve Grand Cayman.
Ferries: There is no ferry service between the different islands. However, private boat service is readily available.
Maps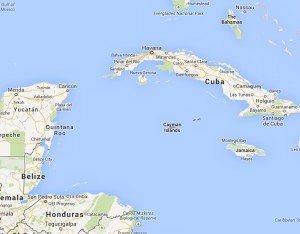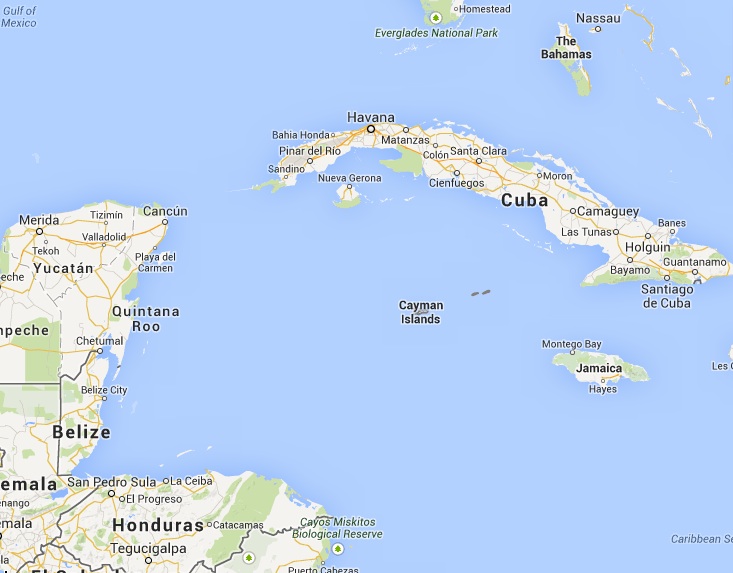 Additional Resources