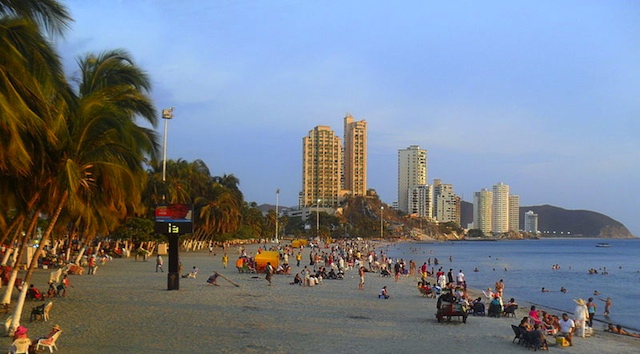 This overview of Colombia focuses on just a small part of this large country – the Caribbean coastal region. Even so, this relatively small area is incredibly diverse with respect to ecosystems, culture and lifestyle. The historic port city of Cartagena is an attractive and lively place for retirees. The country also offers the unforgettable islands of San Andres, Providencia and Santa Catalina for people who enjoy sailing and the sea. If you are looking for a bustling cosmopolitan city, consider venturing a bit further inland to Medellin.
Strong Points:
Value – many areas have a low cost of living combined with above-average amenities
Good value on real estate in certain areas
Option of urban or beach life
Ideal for:
Lovers of colonial architecture and historic locations in Cartagena
Adventurous expats who are interested in the country's biodiversity
Water sports and sailing enthusiasts on the islands
Interesting Facts:
Colombia has the third largest economy in South America
The San Andres Island Archipelago includes San Andrés, Providencia and Santa Catalina in the Caribbean Sea
Cartagena is a UNESCO World Heritage Site and has a population of almost 1 million people.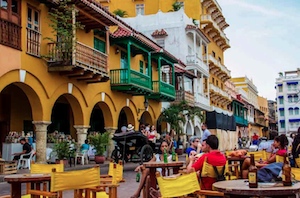 General Information
Government: Presidential Constitutional Republic
Size: 440,830 sq mi (1,141,748 km2). The Caribbean coast region has an area of approximately 51,077 sq mi (132,288 km2).
Population: 2014 estimate 47,400,000 (approx 9,000,000 in the Caribbean coast region)
Language: The official language in mainland Colombia is Spanish. However, English is the official language on the islands of San Andrés, Providencia and Santa Catalina.
Geography & Topography: Colombia is one of the 17 great megadiverse ecological centers in the world. The Caribbean region alone has incredible ecological and geological diversity. It features the jungle area near the Panama border, the coastal areas around Cartagena, the dry desert near Venezuela and the beautiful San Andres, Providencia and Santa Catalina islands.
Climate: Tropical climate with average highs ranging between 87F (30C) to 90F (32C).
Economy: The economy in the Caribbean coast region is driven by tourism, agriculture and natural resources.
Currency: Peso (COP)
Activities and Sports
People who retire in Colombia can enjoy fantastic snorkeling, scuba diving and water sports along the coast and on the islands. Tayrona Park, the Sierra Nevada, La Guajira and the Gulf of Urabá are all great ecotourism areas.
Shopping
Featuring historic charm, colonial architecture, restaurants, cafes and boutiques, Cartagena is the place to go for great shopping on the coast. Further inland, Medellin is a true cosmopolitan city with fantastic shopping.
Residency and Visas
Special programs for seniors
Pension or Retirement Visa (TP7): This program is designed for retirees with a government pension source who would like to retire in Colombia. Please note that private pension funds and bank account income are not looked upon favorably. In 2014, the required income is approximately US$970/month. Working is not permitted with this visa. The renewable visa is valid for one year.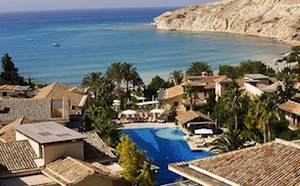 General
In general, only a passport and return ticket are required to stay for up to 90 days. The stay can be extended for an additional 90 days. Citizens of some countries need visas to enter Colombia.
Other Temporary Residency Programs: The TP7 Visa for retirees also includes temporary residency provisions for property owners and non-retirees living off an income. This renewable visa is valid for one year. For property owners, real estate exceeding a price of approximately US$105,000 (2014) must be purchased. For non-retirees with a fixed income, the minimum monthly amount is roughly equal to US$4,500/month.
Investor Visa: Another option for people what want to retire in Colombia year-round is the Investor Visa. This 5-year visa requires an investment of approximately US$200,000 in real estate or US$100,000 in a corporation. The visa is renewable.
Real Estate
Foreigners can purchase real estate without restrictions. Transactions usually involve a notary and attorneys for the buyer and seller. Buyer fees include a real estate transfer tax (0.15%), notary fees (0.15%), registration fees (1%) and local taxes (0.525%).
Real Estate Taxes: Annual real estate taxes are based on the combined value of the land and improvements. The rate varies depending on the location but is generally between 0.4% and 1.2%.
Taxes
Residents are taxed on their worldwide income at rates of 19 to 33%. Non-residents are taxed on all Colombian-based income at a rate of 33%. This includes rental income from real estate.
The capital gains tax was recently reduced from 33% to 10% for both residents and non-residents. Assets must be held for at least two years for the reduced rate to apply. Inheritance/estate tax is also 10%.
Cost of Living
Depending your lifestyle, the cost of living can range from very reasonable in smaller coastal towns to extremely high in the large cities.
Medical Facilities
Expats who decide to retire in Colombia have the benefit of excellent health care facilities. The country is poised to become a major medical tourism destination. In fact, 18 of the top 45 health care facilities in Latin America are in Colombia.
Accessibility and Transportation
Air travel: There are 13 international airports in Colombia. The main airport is El Dorado International Airport in Bogotá. It serves approximately 20 million passengers per year.
The main airports along the Caribbean coast are Rafael Nunez Airport in Cartagena and Ernesto Cortissoz Airport in Barranquilla. There is also an airport on San Andres Island that receives flights from Colombia and Panama.
There are many direct flights to Colombia from the US, Canada and Europe. The estimated flight time from New York is about 4.5 hours.
Roads: A network of highways crosses the country, including the famous Pan American Highway. Road conditions are good near cities and fair to poor in more rural areas.
Public transport: There are several inter-city railways in Colombia. In general, the major cities have well-developed public transportation systems that include buses and/or metros/trains. Cartagena is currently constructing their own public transportation system.
Ferries: Ferry service connects Panama and Colombia.
Maps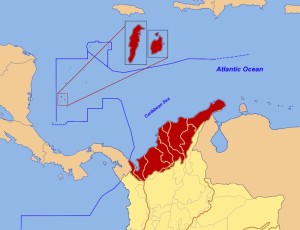 Additional Resources
Government visa information
Colombia Resident Investor's Visa