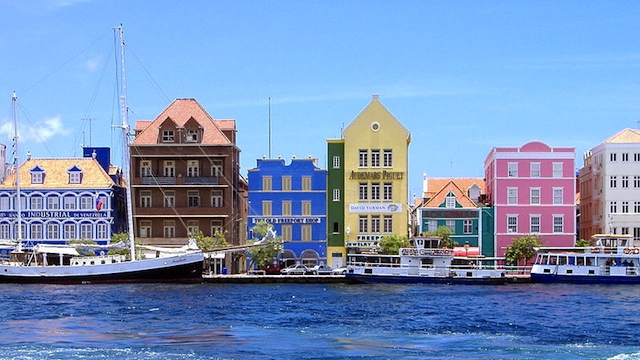 Curacao is a particularly inviting country due to its wonderful climate, charming capital city of Willemstad and great sailing and diving. While Curacao enjoys a very high standard of living, especially for the Caribbean, the actual cost of living there is reasonable. Food prices are also reasonable and there are great markets for fresh produce. Curacao is known for its animated nightlife and in Willemstad there are lots of opportunities for socializing.
Strong Points:
Willemstad is an active, historic town that is great for socializing
Nice year-round climate with low humidity
Special tax incentives for foreign pensioners
Ideal for:
Great for retirees looking to socialize
Sailing and sports enthusiasts
Interesting Facts:
Willemstad, the capital and largest city, is a UNESCO World Heritage Site
The Blue Edge, a famous scuba site located off the north coast, is an underwater cliff with a 200 ft sheer drop.
General Information
Government: Curacao is a sovereign state but also a constituent country of the Netherlands. It has a representative democracy under a constitutional monarchy.
Size: 171.4 sq mi (444 km2)
Population: 2013 Estimate: 152,760
Language: Official languages are Dutch, English and Papiamentu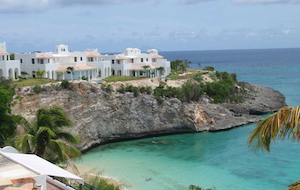 Geography & Topography: Geographically speaking, Curacao, as well as Aruba, Bonaire and Trinidad & Tobago, actually lie in South America. Due to its south Caribbean location, Curacao is not in the hurricane belt.
Climate: Curaçao has a tropical savannah climate. It is mostly dry, averaging only 22″ of rainfall per year. Average highs range from 85.5 F (29.7 C) to 90.3 F (32.4 C).
Economy: Curacao enjoys a high standard of living, ranking 46th worldwide in terms of GDP per capita. The tourism, international trade, shipping and oil related sectors are particularly strong. They are also known for their financial services sector.
Currency: Netherlands Antillean Guilder (ANG)
Activities and Sports
People who retire in Curacao can choose from a variety of activities. There are lots of places for scuba, snorkeling and other water sports, as well as national parks for those who like to explore the outdoors. Sports like golf and tennis are also popular. Sailing is a favorite pastime in Curacao and there are several marinas.
Shopping
There are lots of shops in and around Willemstad selling clothing, crafts, and other products. These include a "duty free enclave" where good deals can be had on some luxury items. Willemstad also has a great food market with fresh produce, flowers, and other items.
Residency and Visas
General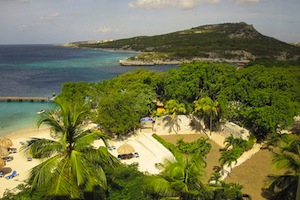 People arriving in Curacao can stay for 14 days and then apply for extensions of up to three months. Otherwise, foreign nationals must apply for a residence permit. During the application process the person must reside outside of Curacao. The applicant must show financial means of support and if temporary residency is allowed, a security deposit must be paid.
Real Estate
There are no restrictions on foreigners buying property in Curacao. You do not need to become a resident in order to buy a new home.
Taxes
The country has special tax incentives for foreigners who choose to retire in Curacao. Foreigners with a pension are taxed on their worldwide income at a rate of 10%. There is no capital gains tax for individuals. The inheritance and gift tax varies from 2-24% (rates depend on degree of kinship). To qualify for the program, the pensioner must be at least 50 years old and must purchase real estate worth at least US$255,000 within 18 months.
Cost of Living
While the standard of living is high, expats who retire in Curacao find the actual cost of living to be lower than many Caribbean islands.
Medical Facilities
St. Elizabeth Hospital is one of the most modern hospitals in the southern Caribbean, offering both major surgery and decompression facilities. There are two private clinics on the island and even a medical university.
Accessibility and Transportation
Air travel: Hato International Airport received 1,772,501 passengers in 2013. It is located on the north side of the island near Willemstad. There are currently daily flights from Miami, Florida.
By Sea: Large cruise ships arrive at Curacao Mega Pier. There are also marinas at the ports in Willemstad, where boaters can dock.
Roads: In general the road system, including the condition and lighting, is good relative to other Caribbean countries.
Public transport: Taxis are easy to find on the island, particularly in Willemstad. In addition, there are Konvoi buses running between the major points on the island, and vans marked BUS that operate somewhat like shared taxis.
Ferries: There are some ferries operating only between points on the island itself. There are no connecting ferries to other islands or to Venezuela.
Maps