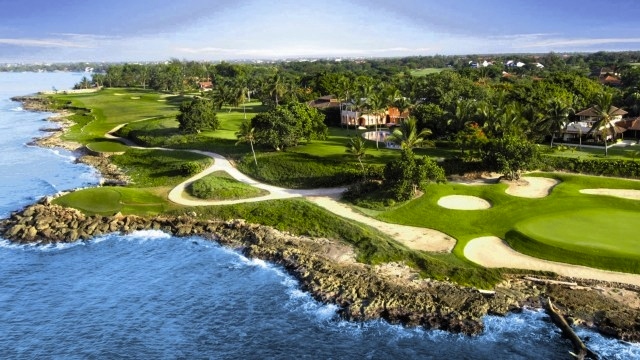 The Dominican Republic is the top tourist destination in the Caribbean. It is renowned for its stunning beaches and exceptional natural beauty. The country has a diverse landscape of breathtaking mountains, lush valleys, amazing national parks and, of course, some of the world's best beaches. It also has large cities, like Santo Domingo with more than 1,000,000 inhabitants. The Dominican Republic is ideal for people who like the idea of island living, but want to enjoy a wide variety of activities and places to visit.
Strong Points:
Several of the world's top beaches
Diverse country with many areas to explore
Affordable real estate
Ideal for:
Beach lovers
Peoplelooking for variety
Interesting Facts:
Founded in 1496, the capital Santo Domingo is the oldest continuously inhabited European settlement in the Americas. The city's Colonial Zone is a UNESCO World Heritage Site.
General Information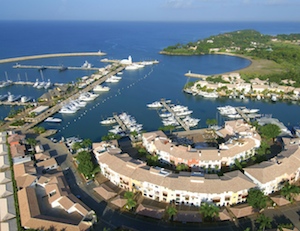 Government: Presidential democratic republic
Size: 18,704 sq mi (48,442 sq km)
Population: 9,445,281
Language: Spanish
Geography & Topography: The country occupies approximately 2/3 of the island of Hispaniola. It has a varied topography that ranges from coastal lowlands to mountains in the interior. Pico Duarte is the highest mountain in the Caribbean, at 10,164 ft (3,098 m).
Climate: Tropical climate with an average high temperature of 87 F (31 C) in July and 82 F (28 C) in January. Temperatures are generally higher in the coastal areas and lowlands and considerably cooler at higher elevations.
Economy: The Dominican Republic has the second largest economy in Central America and the Caribbean. Tourism is a leading sector, since the country is the most popular tourist destination in the Caribbean. Mining, agriculture and the service sector are also important.
Currency: Dominican peso
Activities and Sports
People who retire in the Dominican Republic can enjoy a wide range of sports and activities. Options include sailing, kayaking, windsurfing, diving, snorkeling, golf, tennis, hiking, birdwatching and more.
Shopping
The best place for shopping is Santo Domingo. The city has several large shopping malls with well-known US, European and Latin American based chain stores, as well as local stores. There is also an IKEA for home furnishings. The shopping options in Punta Cana and other large population centers are more limited.
Residency and Visas
Special programs for seniors
The Dominican Republic has a program for people with a pension of at least US$ 1,500 per month. If approved, the applicant immediately receives permanent residency status (skipping the 5 year provisional residency period). An additional $250 per month per dependent is required.
General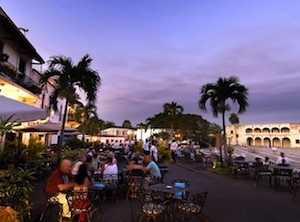 Rentista program: This program allows individuals with a passive investment income of at least US$ 2,000 per month to apply for residency. If approved, the applicant immediately receives permanent residency status (skipping the 5 year provisional residency period).
Investor program: An investment of US$ 200,000 in a business is another way to immediately obtain permanent residency status. This can be a business that you own and operate or an investment in another business.
Temporary residency: Applicants must provide proof of solvency. This type of residency must be renewed each year. After 5 years with this status you can apply for permanent residency.
Overstay Fee option: If you only want to live in the Dominican Republic a few months out of the year, or if you want to stay a year or more to see what the country is like, there is another option. When you enter the country, you must purchase a tourist card that is valid for 30 days. If you stay longer than 30 days, you just pay an Overstay Fee at the airport when you leave the country. This fee ranges from approximately $US 25 for 9 months to $US 425 for overstaying 5 years or more.
Real Estate
The real estate transfer tax is 3% of the property value as determined by a government office (not the purchase price).
Real estate taxes: The first $US 162,500 of the assessed value of built properties is exempt from taxes. The assessed value above this threshold is taxed at 1% per year. Unimproved properties are taxed at 1% (full value). Note that the assessed value is usually significantly lower than the market value.
Taxes
Foreign residents are taxed on income. Taxable income is income from a Dominican source or from financial investments abroad. Pension income is exempt. The first approximately $US 10,000 of income is exempt from taxes. Income above this is taxed at rates from 15% to a maximum of 25%.
Nonresidents are taxed at 29% on rental income.
The inheritance tax is 3% of the value of the estate.
The capital gains tax is 29%.
Cost of Living
Many people who retire in the Dominican Republic find that the cost of living is generally lower than in the US, Canada and Europe. Electricity, however, is quite expensive.
Medical Facilities
Public health care is very inexpensive but the quality is not very high. Private hospitals and clinics offer high-quality health care at prices much lower than in the US. In fact, the Dominican Republic is a popular medical tourism destination. Local health insurance is reasonably priced.
Accessibility and Transportation
The country has the third best transportation infrastructure in all of Latin America.
Air travel: The Dominican Republic has 7 international airports. The two most important airports are Punta Cana International Airport in Punta Cana (more than 5 million passengers per year) and Las Americas International Airport in Santo Domingo (more than 3 million passengers per year). Both of these airports are served by major airlines and receive daily flights from North, Central and South America and Europe.
Roads: There are five major highways that cover large distances and are well maintained. Secondary roads range from good to poor condition.
Public transport: Two private bus companies, Metro and Caribe, provide reliable transportation between major urban areas in the Dominican Republic. Public transportation within cities and towns is somewhat haphazard and difficult to use. Taxis are the best option. Santo Domingo has two metro lines that were built recently, with more planned for the future.
Ferries: There is daily ferry service between Santo Domingo and San Juan, Puerto Rico.
Maps