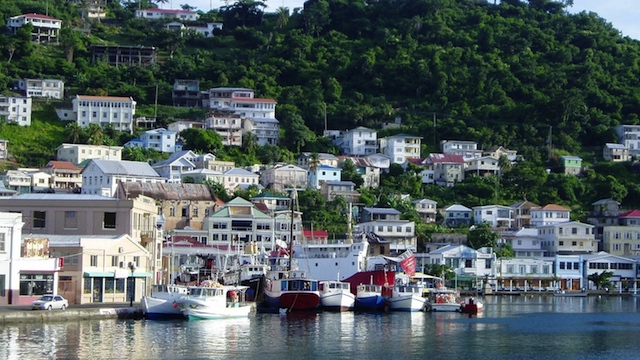 Grenada offers retirees a choice of exceptional coastal living or small city living in the capital, St. George's. The island is known for its beautiful scenery, rainforests, rivers, hot springs and mountain lakes. Of course, the beaches are spectacular and Grand Anse Beach is frequently named one of the top 10 in the Caribbean. The smaller islands of Carriacou and Petite Martinique have few inhabitants but are fun to explore, particularly the coral reefs.
Strong Points:
Picturesque town of St George's has an active population of 35,000
Great hiking in the mountainous interior
Lots of sports and activities available
Grand Anse is one of the most beautiful beaches in the Caribbean
Ideal for:
Sailing and fishing enthusiasts
People seeking small city living with a nearby beach
Interesting Facts:
Grenada is called the "Island of Spice" due to its nutmeg, clove and cinnamon production.
Grenada actually comprises 6 islands, the next largest being Carriacou.
Carriacou and Petite Martinique have spectacular coral reefs
General Information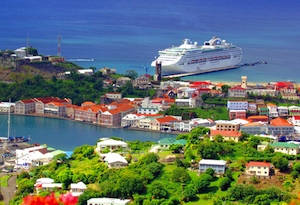 Government: Parliamentary democracy under constitutional monarchy, Queen Elizabeth II
Size: 132.8 sq mi (348.5 km2)
Population: 2012 approximately 110,000
Language: English
Geography & Topography: Grenada has beautiful sandy beaches along the coast and a mountainous interior that has rich soil ideal for agricultural production.
Climate: The climate is tropical, with a hot and humid rainy season and a dry season that is made cooler by the trade winds.
Economy: Tourism, both traditional and ecotourism, is the strongest sector, although agricultural production and construction are both strong.
Currency: East Caribbean Dollar (XCD)
Activities and Sports
Expats who retire in Grenada find plenty of activities to choose from. Sailing, of course, is a favorite pastime, as are other water sports. There is an annual sailing festival and also an annual fishing contest on the island. The hilly and picturesque terrain makes it ideal for hiking. The city of St George's has a vibrant community with lots of activities.
Shopping
Mostly centered in St George's, the growth in tourism has spurred the opening of shops in the city. From spices to clothing and craft items, you can find many local products here. There are also food markets and grocery stores.
Residency and Visas
General
For stays of up to three months a passport valid for six months from the date of departure is required. A return or onward ticket is also needed. Extensions can be sought through application.
Application for permanent residency can be made after legally residing in the country for two years.
Grenada has an economic citizenship program for persons who invest in real estate or other specified projects.
Real Estate
Foreigners who decide to retire in Grenada should be aware of the need to obtain an Aliens' Land Holding License before purchasing real estate. This license requires a police clearance from the purchaser's country, a bank reference and a character reference. It can take up to 3 months to process. The buyer must then pay the Alien Land Holding Tax which is currently 10% of the purchase price.
In addition, non-citizen buyers are required to pay a 10% property transfer tax.
Real Estate taxes
The annual property tax is 0.10% for the land and 0.15% for the structure, based on the market value.
When selling real estate, non-citizens must pay a 15% property transfer tax.
Taxes
Residents are taxed on income at 30%.
Non-residents are taxed on income from sources in Grenada at a rate of 15%.
There is no capital gains tax, but there is a property transfer tax of 15% for foreigners.
Cost of Living
As most things are imported, and both fuel and electric are expensive, the cost of living is somewhat high.
Medical Facilities
Top notch medical facilities are limited. The main facility is St. George's General Hospital. There is a small private hospital in the St. Paul's district called St Augustine's Medical Services. St Augustine's has a 24-hour emergency room and can arrange for air ambulance transfer if necessary.
Accessibility and Transportation
Air travel: The Maurice Bishop International Airport has flights arriving from other Caribbean countries, the United States, Canada, and Europe.
Roads: All of the main roads are paved and most are well-maintained.
Public transport: Grenada is known for it's colorful buses that travel around the island. Taxis are readily available, too.
Ferries: A ferry service connects St. George's and Hillsborough. Also, a ferry service is being planned that would connect Grenada, Barbados, St. Vincent, St. Lucia, and Trinidad.
Maps