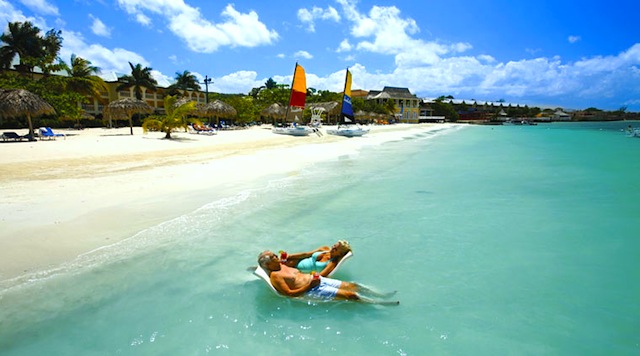 One of the most visited islands in the Caribbean, Jamaica has a unique charm. The landscape ranges from rugged mountains and lush rainforests to peaceful meadows and stunning beaches. In addition to its incredible natural beauty, the island has a unique laid-back culture and music that is enjoyed around the world.
Strong Points:
Stunning beaches and mountains
Moderate housing prices
Expat communities throughout the country
Ideal for:
People who want a laid-back lifestyle
Reggae and Ska music fans
Interesting Facts:
In the late 1600s, British rulers encouraged pirates to use Jamaica as their base. This was done to prevent the Spanish from regaining control of the island.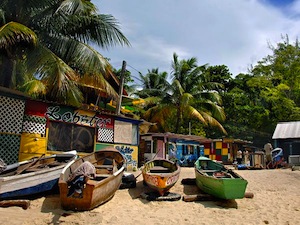 General Information
Government: Constitutional monarchy under Elizabeth II
Size: 4,244 sq mi (10,991 sq km)
Population: 2,889,187
Language: English, Jamaican Patois
Geography & Topography: Jamaica is an island nation. It has mountainous inland areas surrounded by narrow coastal plains.
Climate: The country has a tropical climate. The average high temperature in January is 86 F (30 C) and the average high in July is 91 F (33 C).
Economy: The leading sectors are agriculture, mining, manufacturing and tourism.
Currency: Jamaican dollar
Activities and Sports
People who retire in Jamaica have a seemingly endless choice of sports and activities to enjoy. Along the coast, there is sailing, windsurfing, kayaking, fishing, snorkeling, diving and other water sports. The interior regions offer opportunities for hiking, bird watching, rafting, canoeing, bicycling and more. In addition, the island has several exceptional golf courses.
Shopping
Jamaica has shopping to meet all of your basic needs. However, it does not have major shopping centers with well-known international chains.
Residency and Visas
People who have income from a pension or investment or who have other means of financial support can apply for residency status. Each applicant's financial status is evaluated on a case by case basis. No monetary thresholds are provided by the immigration department.
American citizens can stay up to 6 months as tourists. Check with the Jamaican Embassy for the permitted length of stay for your country of origin.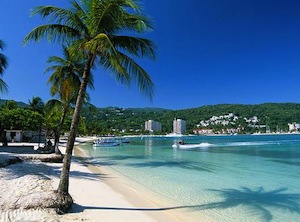 Real Estate
There are no restrictions on foreign ownership of property. However, if the transaction requires transferring money to Jamaica from abroad, approval must be obtained from the Bank of Jamaica prior to entering into a purchase agreement.
The transaction costs of purchasing real estate in Jamaica include 1.5% to 3% for legal fees, 1.5% for Stamp Duty, and 4% for the Transfer Tax (usually paid by seller). The commission for real estate agents ranges from 3% to 5%.
Real estate taxes: Property tax is 0.5% of the value of the property.
Taxes
Income is taxed at a flat rate of 25%. Some exemptions apply for pension income and taxpayers over 65 years of age. Rental income earned by non-residents is also taxed at 25%.
There is no capital gains tax in Jamaica. Jamaica does not have an inheritance tax. However, there is a property transfer tax on inherited real estate.
Cost of Living
People who retire in Jamaica generally find that the cost of living is similar to the US, Canada and Europe.
Medical Facilities
The public healthcare system is free to all residents. However, the quality of care is quite low. Private clinics offer better care, but standards are still lower than in the US, Canada and Europe. The best medical care is offered in Kingston and Montego Bay. Areas away from large population centers have very limited healthcare options.
Accessibility and Transportation
Air travel: For people who decide to retire in Jamaica, accessibility from North America and Europe is quite good. The country has three modern international airports, located in Kingston, Montego Bay and Boscobel (near Ocho Rios). These are served by major North American and European airlines.
Roads: The road network consists mostly of paved roads. The country has plans to build a system of freeways, but the project appears to be on hold.
Public transport: Public buses and private minibuses connect almost every city, town and village in the country. There are no set schedules. These vehicles are very crowded and usually have no air conditioning. Taxis are available throughout the country.
Ferries: There is no ferry service at this time.
Maps