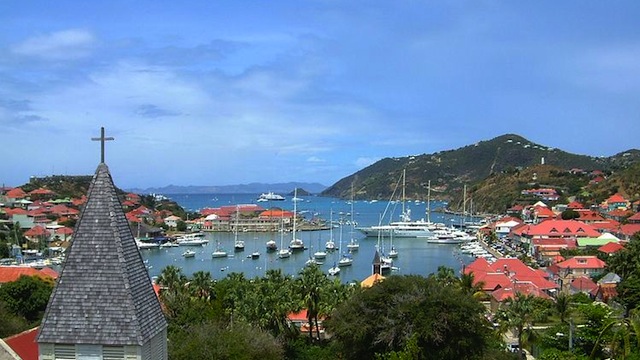 St. Barthelemy (St. Barts) is synonymous with high-end tourism and has long been the playground of the rich and famous. The coasts are lined with luxury villas and elegant hotels. The small island boasts more than 70 restaurants, many serving gourmet cuisine. St. Barts also offers exclusive shopping in the capital's chic boutiques.
Strong Points:
Sophisticated atmosphere
Fine dining
Extremely safe
Ideal for:
People seeking a luxurious lifestyle
Sailing enthusiasts
Interesting Facts:
Christopher Columbus named the island after his brother Bartolomeo.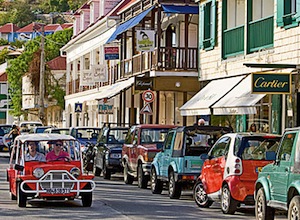 General Information
Government: Overseas collectivity of France
Size: 9.5 sq mi (25 sq km)
Population: 9,035
Language: French
Geography & Topography: The interior of this volcanic island has hills and valleys. The high point is 286 m. There are several coral reefs off the coast.
Climate: The average high temperature in January is 81 F (27 C). September is the warmest month, with an average high temperature of 89 F (31 C).
Economy: Retail trade and high-end tourism.
Currency: Euro
Activities and Sports
Despite the island's small size, people who decide to retire in St. Barts will find a wide range of activities and sports available. Water sports include sailing, windsurfing, kite surfing, snorkeling, diving, fishing and kayaking. Away from the water, choices include tennis, hiking and horseback riding.
Shopping
St. Barts is known for its elegant boutiques. Gustavia and St. Jean are the best places to shop.
Residency and Visas
Tourists from the US, Canada and the EU can enter St. Barts with a passport and stay for up to 90 days. Citizens of other countries may require a tourist visa.
The requirements for obtaining a long stay visa in St. Barts are similar to those in effect for France. The visa must be applied for at the French consulate in the current country of residence. In addition to general documents, applicants must provide proof of sufficient funds for the stay in St. Barts or proof of income from a pension or retirement plan.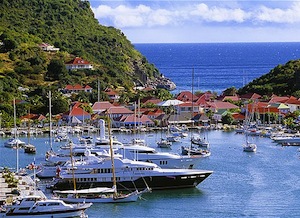 Real Estate
There are no restrictions on foreigners purchasing real estate.
Real Estate Taxes: St. Barts has no property tax.
Taxes
St. Barts has no income tax. An individual must be a resident for 5 years to have their tax domicile in St. Barts and benefit from the no income tax policy.
The capital gains tax is 25% for residents. The capital gains tax for nonresidents is as follows: European residents 16%, French residents 27%, resident of any other country 33%.
The tax system is quite complicated, particularly with respect to the French wealth tax and inheritance tax. Consulting a tax specialist is highly recommended.
Cost of Living
Expats who retire in St. Barts generally find that the cost of living is higher than in the US, Canada and Europe.
Medical Facilities
There is a small hospital in Gustavia. Patients must travel to other areas (Guadeloupe, US, France) to receive specialized treatment.
Accessibility and Transportation
Air travel: St. Barts has a small airport that receives regional flights. There are no direct flights from North America or Europe. Visitors often take a connecting flight from nearby St Maarten.
Roads: The island has narrow roads that are often congested.
Public transport: Taxis are the only means of public transportation.
Ferries: There is ferry service from St. Martin to St. Barts.
Maps