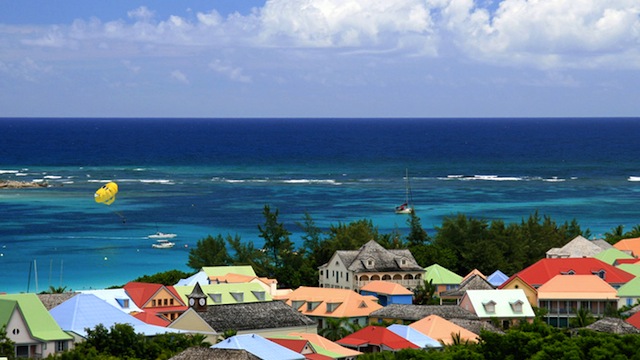 Saint Martin offers European charm in a beautiful Caribbean setting. In addition to stunning white sand beaches and forested mountains, this French overseas territory has upscale boutiques, fine dining and a morning market by the harbor in Marigot. The lifestyle tends to be quiet and relaxed. Although quite small, St Martin offers countless activities and sports to keep fit.
Strong Points:
Beautiful beaches and stunning inland scenery
Diverse population with many expats from different countries
Good shopping is available on the island
Ideal for:
People looking for a Caribbean lifestyle with European flair
Interesting Facts:
Christopher Columbus claimed the island as a Spanish territory in 1493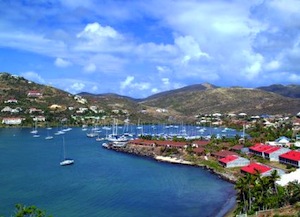 General Information
Government: Overseas collectivity of France
Size: 20.5 sq mi (53.2 sq km)
Population: 36,286
Language: French
Geography & Topography: The interior features volcanic mountainous terrain. The highest point is Pic Paradis at 1,391 ft (424m). Dry forest vegetation covers the hills and mountains.
Climate: The average high temperature in January is 83 F (28 C) and the average high temperature in July is 88 F (31 C).
Economy: Tourism is the main economic sector.
Currency: Euro
Activities and Sports
People who retire in Saint Martin find an incredible variety of sports and activities to keep them busy. Along the coast, popular activities include windsurfing, kite surfing, sailing, kayaking and fishing. Further inland, options include hiking, bicycling, horseback riding, as well as exploring historic sites.
Shopping
The capital Marigot has a good selection of shops, from designer fashions to decorations for the home. Philipsburg, on the Dutch side of the island, is also known for its good shopping.
Residency and Visas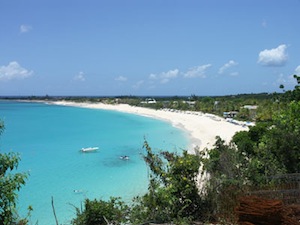 Tourists from the US, Canada and the EU can enter St. Martin with a passport and stay for up to 90 days. Citizens of other countries may require a tourist visa.
The requirements for obtaining a long stay visa in St. Martin are similar to those in effect for France. The visa must be applied for at the French consulate in the current country of residence. In addition to general documents, applicants must provide proof of sufficient funds for the stay in St. Martin or proof of income from a pension or retirement plan.
Real Estate
There are no restrictions on the purchase of real estate by foreigners. Notaries are generally used in the transaction instead of attorneys. Closing costs are approximately 10% of the purchase price.
Real estate taxes: Annual property taxes.
Taxes
Tax collection in St. Martin is similar to France. Income, estate and capital gains taxes are levied.
Cost of Living
The cost of living is generally higher than the US, Canada and Europe.
Medical Facilities
There is a hospital in Marigot, the capital. There is also a hospital in Philipsburg, on the Dutch side of the island. Both hospitals provide good quality medical care. However, the services are limited due to the small size of the island. Serious medical conditions often require air lift to another country. For this reason, it is a good idea for people who retire in Saint Martin to have medical insurance that covers air evacuation.
Accessibility and Transportation
Air travel: The main airport for the island is located on the Dutch side. Princess Juliana International Airport is served by large jets, arriving from North America, Europe and other regions. There is also a smaller airport on the French side of the island that is served by regional airlines.
Roads: Cars drive on the right side of the road. Conditions are reasonably good, but the roads can be narrow and winding. Drivers must be cautious, however, since livestock often cross streets and roads.
Public transport: Saint Martin has "bus" service using small minivans. These buses serve most destinations on the island. Taxis are widely available.
Ferries: There is ferry service between St Martin and Anguilla. There is also a high speed catamaran that runs between St Martin and St Barts, and a ferry between St Maarten and St Barts.
Maps