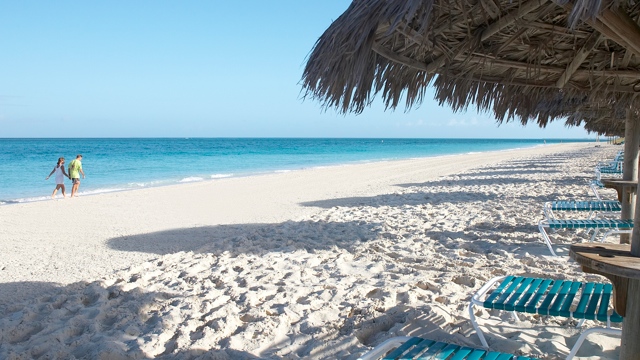 Surrounded by brilliant turquoise blue water, Turks and Caicos offers some of the most stunning white sand beaches in the Caribbean. With a small population spread over several islands, it is easy to find peace and relaxation on its miles of deserted beaches. The main island, Provinciales, is a bit more lively but still has the charming, unhurried pace found on the other islands.
A favorite destination of upscale vacationers, it is also an ideal place to retire. In addition to pristine natural beauty, the country offers an interesting permanent residency program for people who purchase a home.
Strong Points:
Grace Bay Beach is consistently ranked one of the top beaches in the world
Tax haven
Very low crime rate
Ideal for:
People looking for a slow-paced lifestyle
Nature lovers and people who enjoy outdoor activities
Interesting Facts:
Turks & Caicos is a well-known off-shore financial center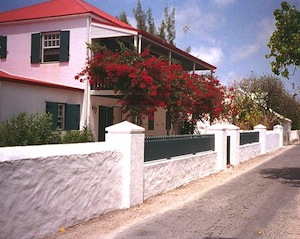 General Information
Government: British overseas territory
Size: 238 sq mi (616 km2)
Population: 31,458 (2012 census)
Language: English, Turks and Caicos Creole
Geography & Topography: The country consists of 8 main islands and more than 300 small islands. The terrain is generally low and flat, with extensive wetlands areas.
Climate: The climate is relatively dry. Average high temperatures are 88 F (31 c) in July and 81 F (27 C) in January.
Economy: The leading sectors are tourism, financial services and construction.
Currency: US Dollar (USD)
Activities and Sports
Turks and Caicos has seemingly limitless opportunities to enjoy water sports. A few of the options are kiteboarding, paddle boarding, kayaking, parasailing and windsurfing. In addition, with the third-largest coral reef system in the world right off the coast, it has amazing diving and snorkeling. The country is also a popular destination for sports fishing and sailing.
On land, activities include cycling, horseback riding, birdwatching, tennis and golf (the country has one 18 hole golf course).
Shopping
There is little shopping available in Turks and Caicos. Many of the shops sell souvenirs to tourists. There are also shops selling duty-free luxury items, like perfumes and cigars. Providenciales has some shops that may be of interest to expats.
Residency and Visas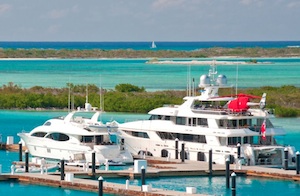 For people who would like to retire in Turks and Caicos for only part of the year, the government offers temporary residency permits that must be applied for each year.
Turks and Caicos offers a program that enables investors to easily obtain permanent residency. The program requires the purchase of a property that the applicant will use as a home. In this case, the investment amount must be either $300,000 or $1,000,000, depending on the island where the property is located. The funds must either be used for new construction or the renovation of an older property. This residency permit does not entitle the holder to work.
There are also options for investing in businesses, with higher investment thresholds.
Real Estate
There are no restrictions on property ownership by foreigners. Unlike some Caribbean countries, undeveloped land can be held indefinitely.
Real estate taxes The country has no property taxes.
Taxes
The country is a tax haven. There is no income, capital gains, inheritance or estate tax.
Cost of Living
Expats who retire in Turks and Caicos usually find the cost of living to be higher than their home country. This is because most goods, including food, are imported.
Medical Facilities
Modern medical facilities, which include emergency centers, were recently built in the country. These health centers are located on Providenciales and Grand Turk. There are also smaller medical centers throughout the islands.
Keep in mind that due to the small population and limited services, serious medical conditions may require evacuation to another country. People who retire in Turks and Caicos should seriously consider obtaining medical insurance that covers emergency air evacuation.
Accessibility and Transportation
Air travel: All international flights land at Providenciales International Airport. Regularly scheduled flights arrive from the US, Canada and the UK. Domestic flights connect Providenciales with many of the islands.
Roads: Cars drive on the left side of the road. Providenciales has the largest road system. Driving can be dangerous in some areas due to poor road conditions and reckless drivers.
Public transport: Taxi service is available on several of the islands. An illegal "bus" service using minivans is common on some islands. This mode of transportation should be avoided.
Ferries: Ferry service connects several of the islands.
Maps