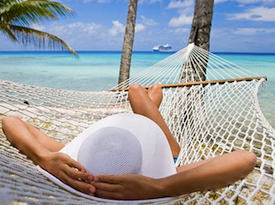 Narrowing down your Caribbean retirement locations is the next step in realizing your dream of retiring in paradise. You have already learned the benefits of Caribbean retirement and researched the countries, so how can we narrow things down?
At this point, you should take a careful look at the list and notes that you made in the previous step. Which countries best meet your needs and requirements? Is permanent residency an absolute must? Do you want frequent and direct flights back home? Are you continuing to work while living in the Caribbean? Do you want access to the best dive sites? These are just a few of the types of questions you should ask yourself, but you get the idea. Every country, and even each region in a country, is different. The goal of this step is to find the countries that are most suitable for you and your lifestyle.
Now make another list. This time include only those countries that seem best for you. Three or four should do it. You want to be prepared for our next step, Talk to Pros & Ask Questions!