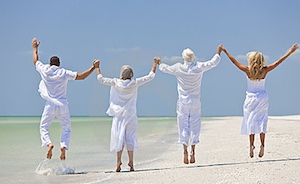 Hooray! You've made it to the Caribbean. You have now accomplished what most people only dream of… retiring or semi-retiring in paradise. We love the Caribbean and enjoy every minute (almost) of living here. The weather, the food, the music and the people are all simply wonderful.
Your new home in the Caribbean has so much to offer, but it is up to you to take advantage of these things. Its time to start meeting people, participating in activities and clubs, exploring the country, helping out at neighborhood events and just mingling. The number of foreigners doing the same thing is increasing every year so you are sure to find kindred spirits… if you choose.
It is also a great base for exploring other Caribbean countries, as well as Central and South America. Take advantage of this proximity to visit new destinations and learn about different cultures firsthand.
If you not fully retired, you can also look for business and investment opportunities. A Bed & Breakfast or maybe a cafe in just the right location could be an exciting and profitable business venture!