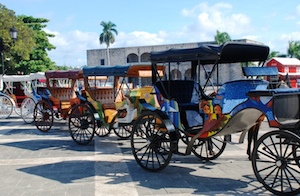 Do you enjoy historic settings, old cathedrals, Spanish Colonial architecture and museums? Art, outdoor cafes and restaurants? Bustling activity, dynamic nightlife and a culturally diverse population? If so, you may want to consider the Colonial Zone of Santo Domingo in the Dominican Republic.
As the first city in the Americas settled by Europeans, the Colonial Zone has always been a popular tourist destination. Yet, recent and ongoing major improvements to the area's infrastructure, building facades and streets have also made it an interesting option for retirees and expats.
The history and architecture in this UNESCO World Heritage Site are fascinating, with numerous buildings dating from the 16th century. Real estate ranges from stunning Spanish Colonial courtyard homes to modest houses and apartments from the early 20th century. There are also several gated condo developments with lush tropical landscaping and pools. All are within a few blocks of the Cathedral and the main pedestrian area.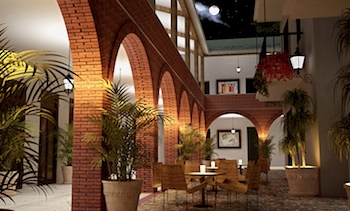 Outside of the Colonial Zone, Santo Domingo has everything you would expect of an international city, including shopping malls, museums, theaters, restaurants and nightlife.
The Colonial Zone is close to several beaches. Juan Dolio (40 minutes away) and Boca Chica (25 minutes away) are accessible by taxi, bus or car. Also, Punta Cana is now just 2 hours away on the new highway that links the two areas.
So, if you like the idea of historic charm, access to cosmopolitan amenities and proximity to world-class beaches, consider the Colonial Zone of Santo Domingo.
Take a look at our Retire in the Dominican Republic page for more details.
If you are interested in browsing real estate for sale in the Colonial Zone, take a look at our partner's site, the Dominican Group.