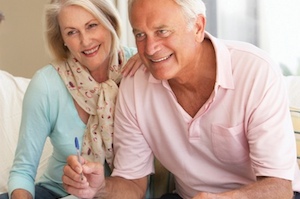 One question on the minds of many Americans considering retiring to the Caribbean is whether Social Security payments will be impacted by the move. Well… good news! Generally speaking if you are entitled to receive the payments in the US, that will not change if you decide to retire in the Cayman Islands or anywhere else in the Caribbean.
The US government has a simple and effective tool for determining whether your benefits will be affected. Called the Payments Abroad Screening Tool, it consists of a series of short questions regarding your current and future status. It then concludes with a determination for each country you select. Here is the government's description:
This is a tool to find out if you can continue to receive your Title II Social Security payments if you are outside the United States or are planning to go outside the United States. This tool will help you find out if your retirement, disability, or survivor's payments will continue indefinitely, stop after six consecutive calendar months, or if certain country specific restrictions apply.
See their website.
Receiving your Social Security benefits while enjoying retirement or semi-retirement on an island like St. Lucia or Aruba sounds like heaven, doesn't it?
Now is the time to start planning!