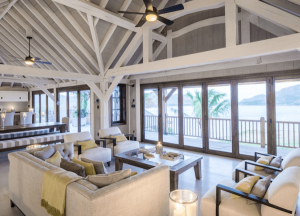 If you are like us, this should be another fun step…. finding your place in the sun! While deciding on a final Caribbean retirement location and taking the first steps toward planning the move might have been somewhat difficult, choosing a home should be a delight.
Do you know if you prefer a villa or condo? Maybe a "resort residence" (fractional interest) or even a time share depending on how long you are planning to stay each year. Maybe a long-term rental would be better? Beachfront, near a marina, alongside the golf course? Now is the time to decide.
Browse our Pros section for a real estate agent who can help you with the buying process. Ask to see as many properties as possible to get a feel for the market. Check with your attorney to confirm compliance with real estate acquisition requirements. Also, finalize your financing plans. Most people purchase with cash from savings or the sale or refinancing of their home, but some companies do lend to foreigners buying in the Caribbean market. It is time to get these things in order. Again, check with our Pros to help you move forward.
Also, take a look at a few select Caribbean resort development residences that we have compiled. They are very hassle-free and may be perfect for you!